Samuel becomes a millionaire in the first week of the year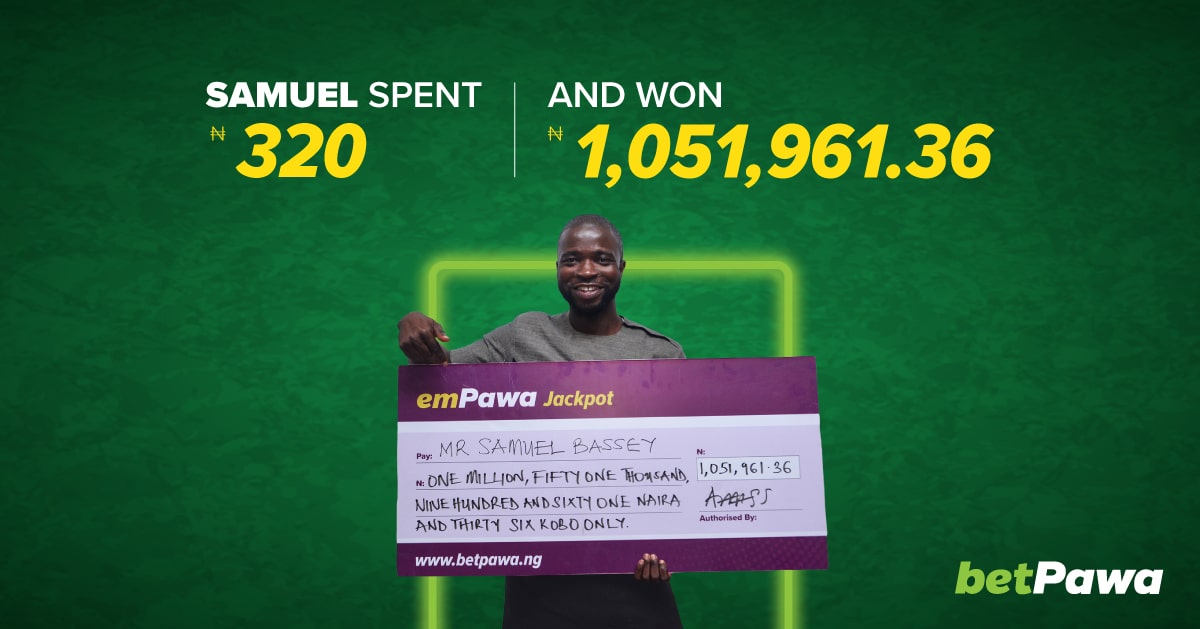 Samuel Bassey became the first BIG emPawa13 winner of 2020, collecting ₦1,051,961.36 in the 7th January edition.
The engineer won the ₦1,000,000 Jackpot by getting all 13 results right on one ₦10 ticket. betPawa offer prizes when you get up to three wrong too, and he pocketed an extra ₦51,961.36 with his other tickets.
He said: "Wow, the feeling was so great. I kept it to myself but I was really excited. When the betPawa team called me, that confirmed that I am now a millionaire.
"I requested for withdrawal and, as soon as I got my money, I started calling my friends that it has happened, and they should come and celebrate with me. The feeling was really good. I really want to invest the money into my side business, so that will bring more returns for me.
"What I like about betPawa is that the stake is small. betPawa gives you confidence to bet. They make everything easier. I love emPawa13 because you can win 10 games and still get something."
betPawa also host emPawa17 every weekend. Tickets cost just ₦10 still, but you can win ₦20,000,000 with 17 correct predictions.
Want to win BIG like Samuel? Sign up with betPawa.
What are betPawa's Jackpot games? betPawa runs emPawa17 every weekend in Nigeria, where customers can win up to ₦20,000,000 from a ₦10 ticket. There are cash prizes for anyone who gets at least 13 results right. You can also play emPawa13 every midweek, with a ₦1,000,000 Jackpot for 13 correct results.
betPawa is the easiest way to bet online securely. Not only do we offer the best odds and the opportunity to bet small win BIG with a minimum bet of ₦1 and win bonuses up to 250%, we also provide 24-hour support to customers who need it.
Are you the next winner? Visit: www.betpawa.ng