Early wedding present? Sunday wins ₦2,431,430.45 betting with betPawa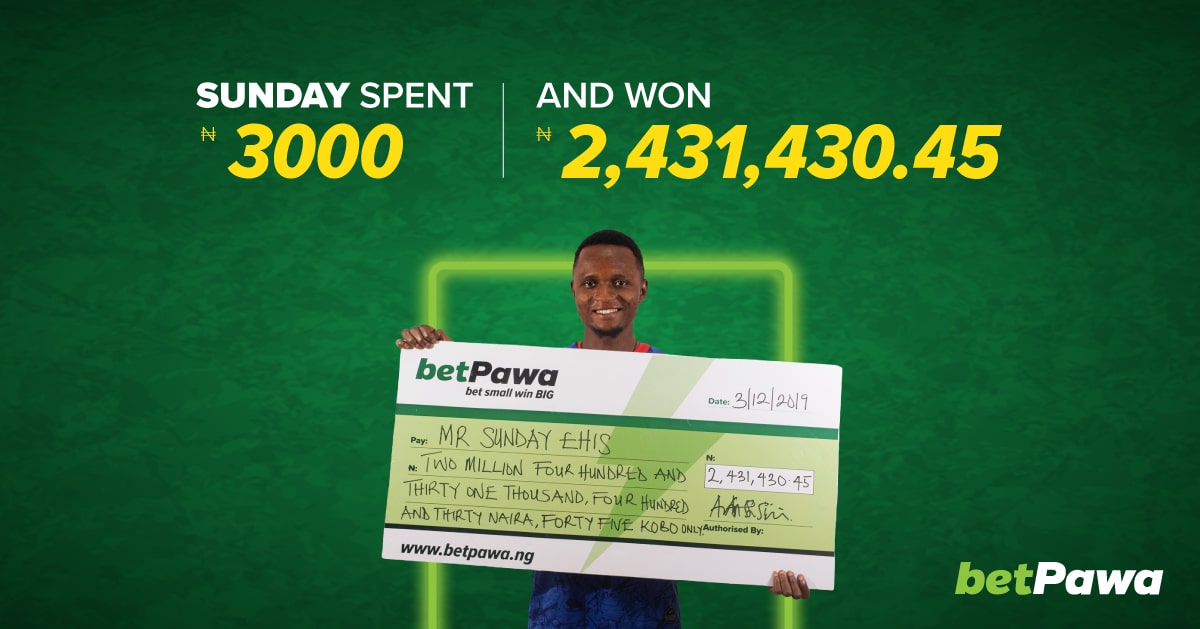 Sunday Ehis was given something BIG to celebrate before his wedding: winning ₦2,431,430.45 from a ₦3,000 bet.
The key to the Edo resident's success was RB Leipzig's late comeback against Benfica. He needed them to draw or win and they were losing 2-0 entering the 90th minute.
"I already gave up," he admitted. "Upon checking the score again, it was 1-2. Seeing that seven minutes was the added time, I had a bit of hope. Checking the final score and seeing 2-2, I broke my remote control out of excitement.
"My wife-to-be was sleeping. When I found out that I have won the ticket, I screamed, trying to wake her up, but she was not answering me, so I moved to the next flat, telling my neighbours to come and celebrate with me."
The initial payout was ₦934,011.00, which was increased to ₦2,431,430.45 thanks to a 160% win bonus for betting on 26 legs. betPawa offer the best win bonus in Nigeria for all bets with three legs or more, including 250% for bets with 30 legs.
He added: "I will be getting married so some of the funds will come in handy."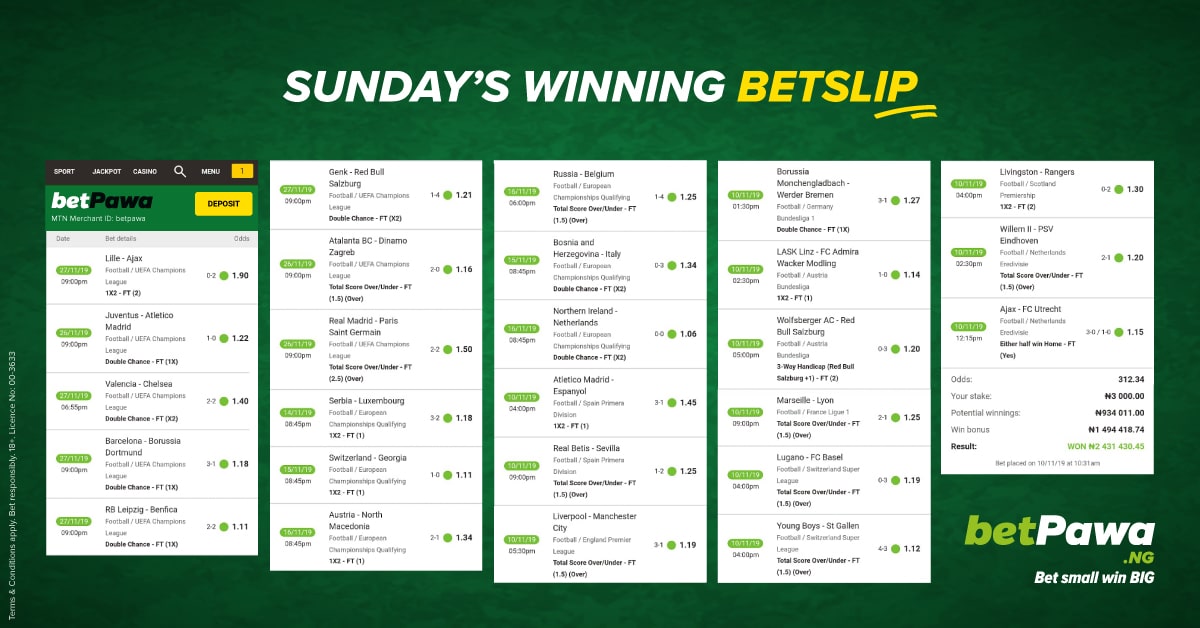 Want to win BIG like Sunday? Sign up with betPawa.
What is betPawa's no minimum stake? betPawa offers its customers the genuine chance to bet small win BIG by allowing users to bet as little as ₦1.
What is betPawa's win bonus? betPawa offers the best win bonus in Nigeria, inviting users to win up to 250% extra. With 50% for 12 correct picks, 100% for 20 and 250% for 30, you get much more in return.
betPawa is the easiest way to bet online securely. Not only do we offer the best odds and the opportunity to bet small win BIG with a minimum bet of ₦1 and win bonuses up to 250%, we also provide 24-hour support to customers who need it.
Are you the next winner? Visit: www.betpawa.ng